Invisalign for Kids in Palmdale, CA (Phase 1 Invisalign)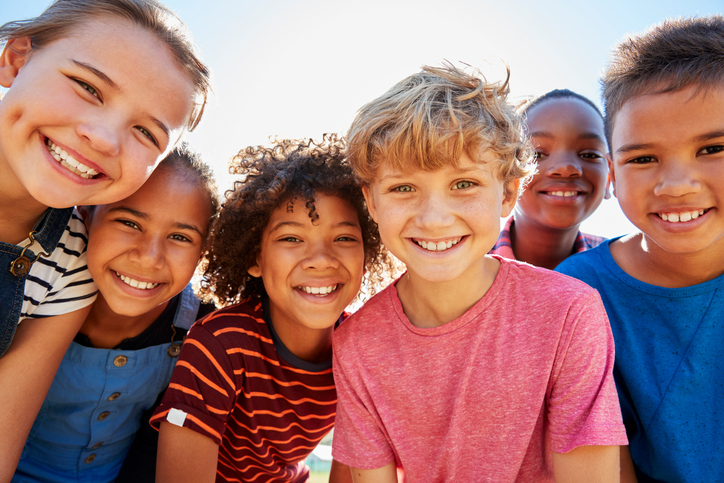 Invisalign for kids is an effective dental procedure that can help correct misaligned or crooked teeth in kids. At Timothy F. Buckley, D.D.S., M.S., we specialize in providing Invisalign treatment for kids as young as 7 years (Phase 1 Invisalign). We offer personalized invisalign solutions to meet the unique needs and dental condition of every respective child. With this, we help straighten their teeth, improve their smile, enhance their bite, and build their self-confidence. We are proud to serve kids throughout Palmdale, California, and surrounding cities.
How Does Invisalign for Kids Work?
The Invisalign dental procedure will require the kid to wear a series of clear, removable aligners to help straighten their teeth. These clear aligners will be designed using a 3D image of your child's mouth. The clear trays will be worn to shift the teeth into their proper position gently. Invisalign trays are easy to wear and remove. Most importantly, your kids do not have to worry about feeling self-conscious about their dental treatment.
Excellent & Convenient Invisalign Treatment for Kids in Palmdale, CA
At Timothy F. Buckley, D.D.S., M.S., we are committed to providing Invisalign and clear aligners treatment in a compassionate and children-friendly environment. Our qualified dentists and staff members are very caring, loving, and friendly. We will make you and your child comfortable during the procedure and throughout your time at our dental facility.
What's more, our team will offer your child high-quality, clear aligners that are personalized to their needs and dental issues. The Invisalign will help straighten your child's teeth and improve the general appearance. Our Invisalign treatment remains the safe and comfortable dental procedure you need to correct your child's crooked or misaligned teeth.
Contact Us Today!
Timothy F. Buckley, D.D.S., M.S. offers you the convenience and peace of mind you need to get the ideal dental treatment for your child regardless of the cost. Contact us today to schedule a one-on-one consultation with our certified orthodontist and Invisalign specialists in Palmdale, CA. With us, you are guaranteed to get outstanding and reliable dental services that will surpass your expectations.